*

*

*

*

*

Welcome to Mary's School of Music

*

*

*

*

*
New location Lower North Shore
Ethical good old fashioned values with a passion for teaching puts msm at the top of the class!
Specializing in classical piano, modern keyboards, guitar, singing, theory of music, confidence building skills.

M

ary's School of Music (MSM) was founded by Ms Mary Rose Spanakis, conservatorium of music graduate, child psychologist, life skills motivator, performer and music composer. Ms Mary is the music director at Mary's School of Music. "I sincerely hope we can gain your trust and respect through the excellent music education we provide". Music lessons available in the student's home for busy people who want to save travel time, music tuition in the comfort and safety of the student's home.

M

ary's School Of Music was Founded in 1986, Ms Mary started in a small home studio and through dedication and commitment to teaching music has mentored students over the years to achieve their best in music tuition, music exams, auditions, conservatorium and university entry exams, auditions for careers in music and stage.

MSM has provided work experience for High School and college students and also holds special mentoring and performance skills workshops. Our aim is to make learning an instrument fun, enjoyable and educational.
We offer music lessons in all musical instruments- specializing in classical piano, modern keyboards, guitar, vocal coaching and theory of music. We travel to you for convenience and effective time management.
Music exam preparation available: A.M.E.B. (Australian Music Examination Board), A.N.Z.C.A (Australia and New Zealand Cultural Arts), Trinity College London (TCL), AICM (Australian International Conservatorium of Music) HSC music tuition, Eisteddfods,
Music audition preparation for selective arts high school and music conservatorium.

Motivation is the key to success
Our regular concerts and performance events give student positive goals to work towards. Motivating students to prepare for term recitals and music examinations is one way we help our students gain
self esteem,
build
confidence
, and above all
enjoy learning
to play a musical instrument. Age is never a barrier, a love for music is all you need. We encourage parents of younger students to take up music lesson in order to inspire and motivate their children.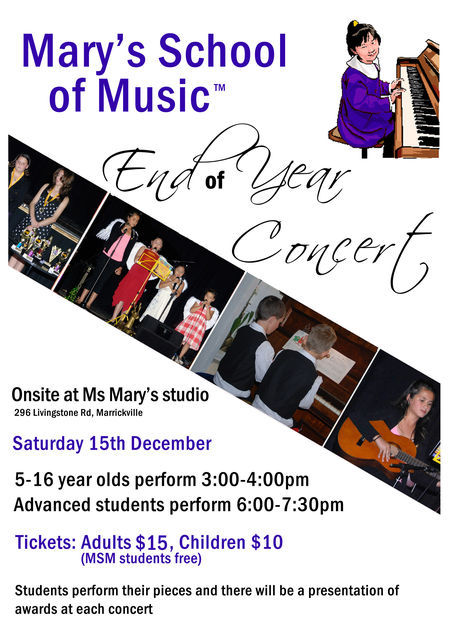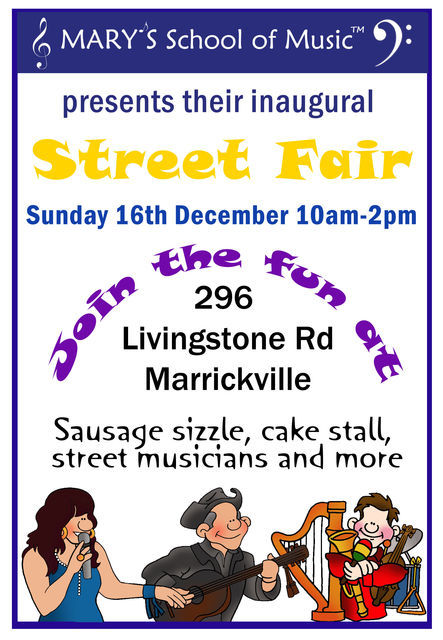 This year's Music Exams will be held between October - December

2019

.
For more details regarding examination dates please contact MSM.